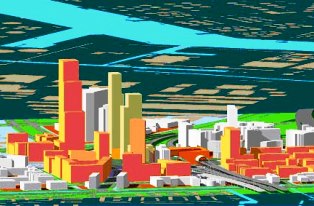 Past hoogbouw wel bij een stad als Amsterdam? De plannen voor een complete hoogbouwwijk op Zeeburgereiland maken discussie los bij bouwers en buurten. Jaap Modder: 'Ja, voor iedereen'
Voorzitter Stichting Hoogbouw ziet ruimte voor verdichting in Amsterdam. Met hoogbouw kan Amsterdam binnen de huidige gemeentegrenzen uitbreiden. En bij een hoge stedelijke dichtheid gaat de kwaliteit van scholen, winkels en parken omhoog, vindt Jaap Modder. Hij is voorzitter van de Stichting Hoogbouw, die sinds 1984 Nederland enthousiast probeert te maken voor hoogbouwprojecten. Modder is het ermee eens dat hoogbouw niet de enige manier is om die hoge dichtheid te krijgen.
Lex Boon in Het Parool Wel of geen hoogbouw: ijdelheid of noodzaak om te kunnen wonen?