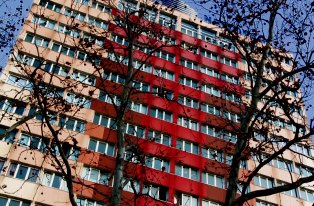 Tijdens de negende editie van het Architectuur Film Festival Rotterdam heeft op vrijdag 6 oktober AFFR in samenwerking met Stichting Hoogbouw het High-Rise event georganiseerd en werden de films 'Slightly Modified Housing' en 'Grenfell' vertoond.
Slightly Modified Housing: This fascinating documentary deals with an ambitious and quite special renovation project in Bois-le-Petre, an apartment tower in Paris. The building popularly known as "Alcatraz" was run down and ready for demolition, but instead the city authorities decided to refurbish it, apartment by apartment. Award-winning architects are brought in on the project, and even though they take a careful approach, the process brings some fundamental changes for the inhabitants.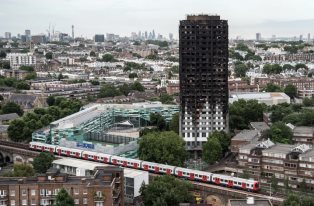 Grenfell: De ramp van de brand in de Grenfell Tower in London bracht niet alleen falend bouwtoezicht aan het licht, maar vooral de schrijnende sociale omstandigheden van de bewoners. De film plaatst de uitwas van 'million dollar apartments' overal in de stad tegenover het drama van de uitgebrande Grenfell Tower.
Na een introductie over 'Alcatraz' door Nanne de Ru, architect/eigenaar Powerhouse Company en de filmvertoning van Slightly Modified Housing & Grenfell werd Klaas de Boer, voorzitter Stichting Hoogbouw, geinterviewd door Jord den Hollander, curator van het filmfestival.