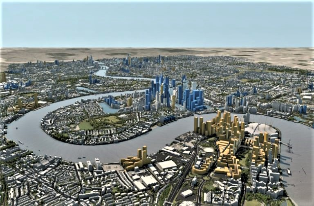 Stichting Hoogbouw heeft op donderdag 23 en vrijdag 24 mei 2019 een werkexcursie naar London georganiseerd. In een kort maar krachtig tijdsbestek wordt een bezoek gebracht aan vier actuele hoogbouwprojecten.
London Set for Record-Breaking Year of Skyscraper Construction
London's voracious appetite for skyscrapers is expected to continue through 2019, in what New London Architecture is calling "The Year of the Tall Building" in its Tall Building Survey. The sixth edition of the annual showcase of skyscraper development in the UK capital pegs the number of tall buildings in the pipeline at 541, a six percent increase from 2017.