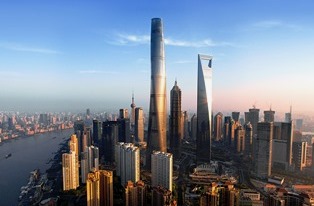 The mission of the American Architecture Prize (AAP) is to advance the appreciation of quality architectural design worldwide. Celebrating creativity and innovation in the fields of architecture, landscape architecture, and interior design, AAP is open to submissions on a global level, accepting entries from architects all around the world.
2016 Winner  Architectural Design
As the tallest building in China Shanghai Tower, designed by Gensler, has had an immediate and profound impact on the country's perceptions of how a skyscraper can contribute to a city, a country, and a culture. Not only does it rise over Shanghai as a new symbol for its modern emergence on the global stage, but also points the way forward for technical innovation accomplished within the parameters of a Chinese cultural identity. Powerful in form yet delicate in appearance, Shanghai Tower would be a graceful addition to any skyline, but its function, identify, and symbolism are firmly rooted in the needs of its specific site.